Optomistic Products innovative Two-Part technology customizes each Universal LightProbe for every LED test requirement or mechanical constraint.
A unique method available to connect more than one Probe to each Sensor provides efficiency on time, space and cost!
The unique solution compromises of two parts – Universal Light Probe S2 Sensors and Fibre Optic Probes. 
Peak Test Services are proud to be the UK and European distributor for Optomistic Products.
1. Select your Universal Light Probe Sensor
Choose the best ULP S2 Sensor for your application.
All ULP S2 Sensors are pre-programmed to suit specific LED requirements.
They offer non-conductive housing which is ideal for today's high-density test fixtures.
Image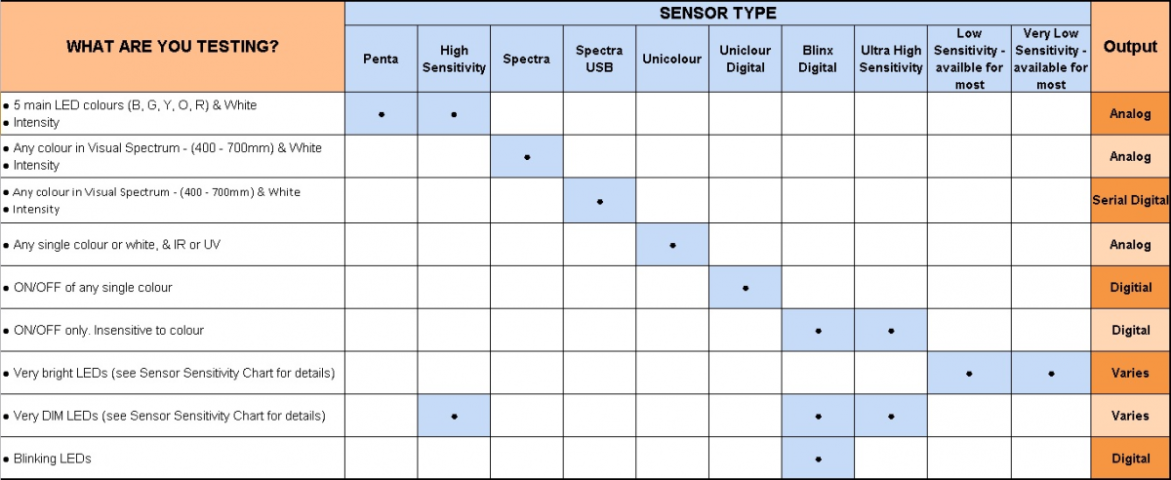 2. Select your Fiber Optic Probe
Once your Universal Light Probe Sensor has been selected best for your test, the two-part solution is completed by selecting the suitable Fiber Optic Probe which is best for your application. Fiber Optic Probes come in a variety of different aperture sizes, lengths and cable types to suit your application.
Apperture styles: Wide Aperture (WA), Very Wide Aperture (VWA), Small Aperture (SA), Contacting Tip (WA-CT)
Flexibility types: Regular, Superflex (SF), Rugged (R), Rigid (XXX) and Right Angle (RxxL)
Lengths: Short (SL), Long (LL), Extra Long (XLL), Right Angle (RxxL)
For all enquiries, please do not hesitate to contact us.
Image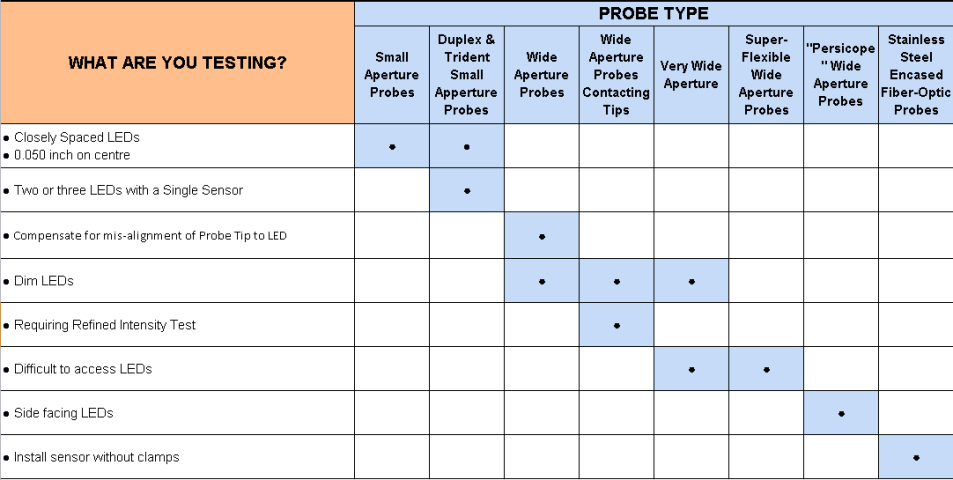 3. Select your Accessories
Universal LightProbes are easily installed with one-hole fixing.
Optomistic Products provides several accessories to make the use and installation of Universal LightProbes fast and simple, including The Sensor Six-Pack, Sensor and Fiber-optic Probe clamps, and Universal LightProbe Connector Cables.