Spring contact probes for RF applications are known as co-axial probes. The inner and outer conductors are designed and measured according to the RF signal requirements. That means the signals within a wide frequency band are transmitted with minimal loss. Dimensions and parameters are important for RF probes. 
We can provide specialist contact solutions for various industries and applications. Coaxial probes cover a wide range of radio frequency applications such as contacting standard RF connectors, switch connectors or RF test points on a PCB. 
Connectors such as SMA, SMB, SMC, HSD used in automotive and consumer electronics can be probed using our solutions. Fakra connectors and many more can also be tested. 
HSD RF Probe improved with wobble and twist proof function, our P829 series. For more information contact us.
Image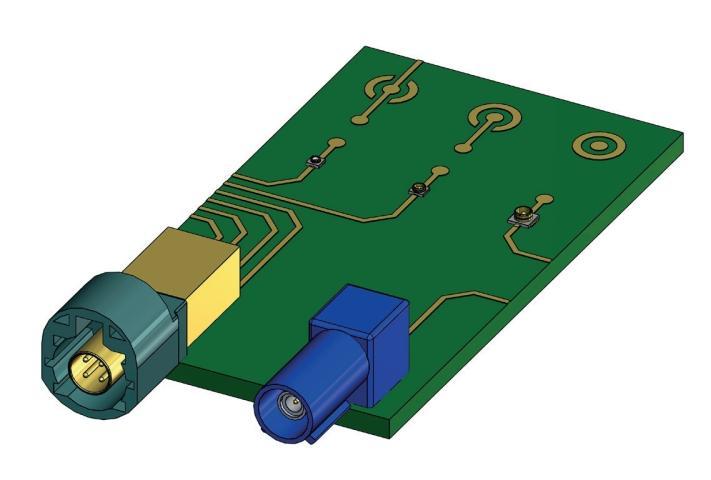 Mounting Options
For the new RF probe series P866x, different mounting options are possible.
Some probes can be threaded directly into the mounting plate.
Some versions come with a flange that is screwed to the mounting plate. This version allows simple adjustment and contacting of the DUT. The drill hole for mounting needs to have a sufficient diameter to allow movement of the probe. This information can be provided.
For mounting RF probes with the flange feature, drill holes for the centering pins are needed. Threaded holes for the fixing screws as well as guiding holes for the probe are also required. These must correspond with the pattern of the flange. Please see illustration. 
Image
Floating receptacle R860-FL allows a flexible (floating) mounting of the high frequency probe P860x series. It permits a wobble by 360 degrees which will compensate misalignment of the DUT. This will result in no damage to the DUT also. The probe will return to straight postition when released.  The R860-FL is only compatible with push fit co-axial probes. 
Image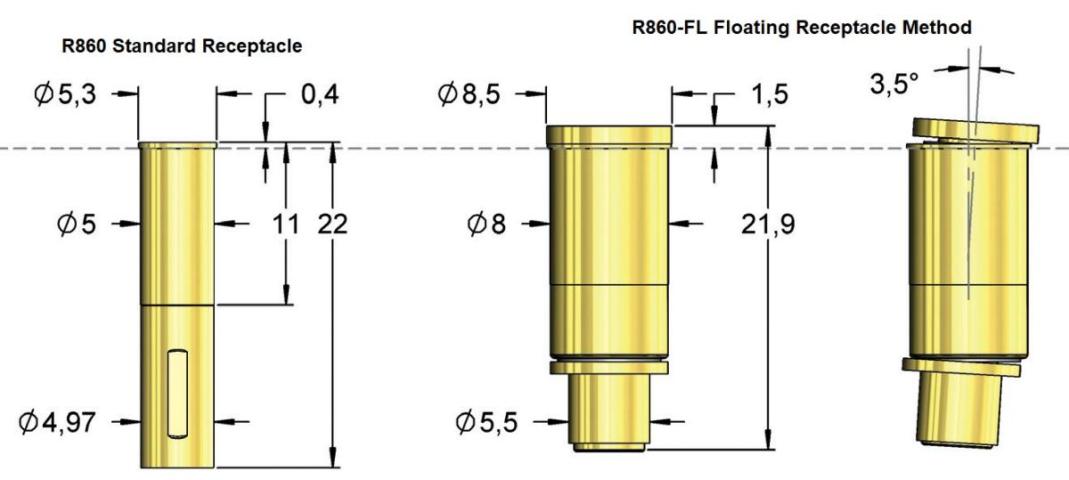 Read to choose?
RF Testing
Image