Spring Contact Test Probes are used to make contact to various test points on printed circuit boards (PCB's), components and wiring fields. When employed in special test modules, the probes can be used to test connector-cable systems. The test probes can also be used in control engineering units or as a charging contact.
Spring Contact Test Probes are made up of a tubular barrel, a spring and a plunger. Plunger tip styles can be provided in a variety of tip styles and different spring pressures. This ensures the best contact with the test surface.
Probes can also be mounted into receptacles (housing units) where an electrical connection is made. This also allows the test probes to be easily removed for repair or replacement. 
Probes are also referred to as:
Pogo pins
Fixture pins
Bed of nails
Test pins
Contact Probes are available for various applications. Below is a brief overview.
ICT/FCT series - Probes for fixtures. Standard ATE probes for centers 50mil, 75mil and 100mil

Short Travel Probes/Battery contact series - Compact probes with limited travel. Frequently used as a battery contact

Interface Probes - Interface between fixture and test system are usually realized by this option

Pneumatic Probes - For selective contacting of single test points with limited access

Threaded Probes (screw in) - Threaded for a secure fit. Used in modules for the test of wire harnessing

High Current Probes - Used for high current applications

Switch Probes - Special probes with integrated switch element mainly used for presence tests

Push Back Probes - During the push back of connectors, the tight seat of the connector elements is verified
Image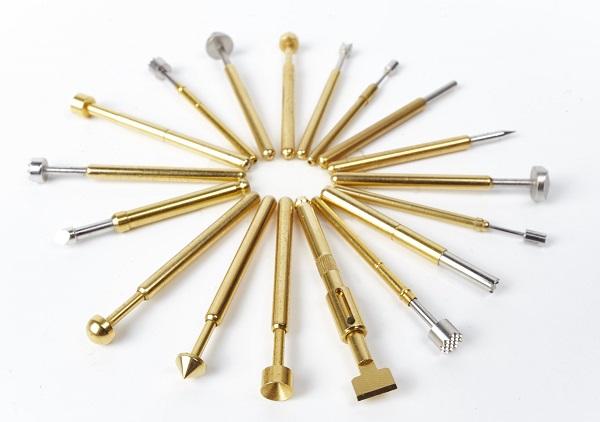 Image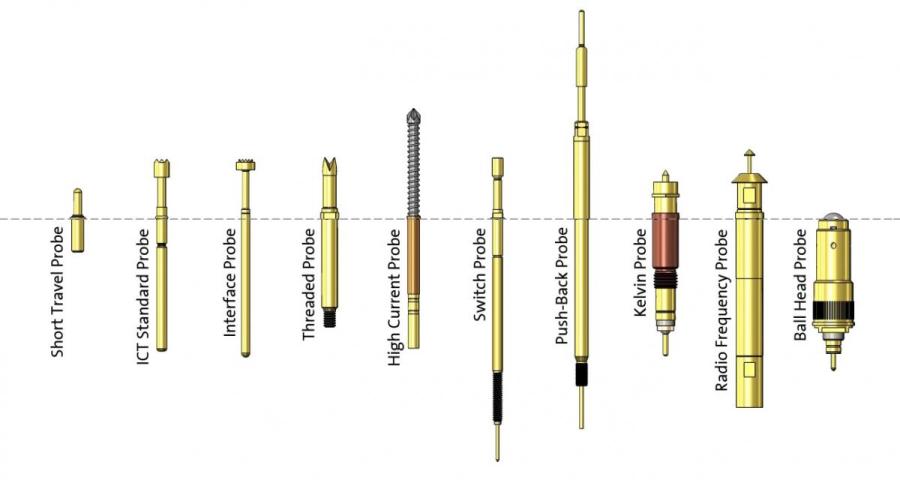 Ready to choose?
View our wide range of probes
Image