Probe
P8602 Probe Series (SMB Male)
High frequency, push fit coaxial test probe with a frequency of 5.0 GHz. Used to contact SMB Male connectors.
Suitable for radio frequency applications.
The probe is made up of a inner and outer conductor.
Compatible receptacle is available. For a screw in (threaded) version, please see P8602/G series.
Request for quote
Image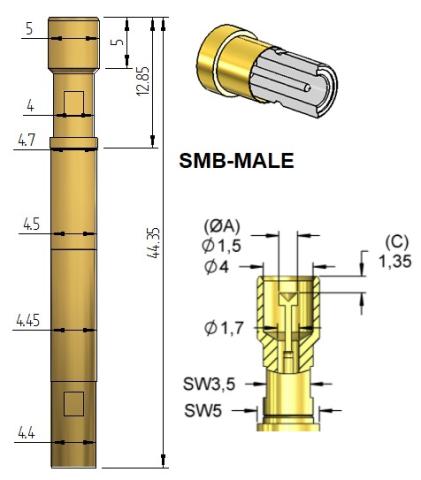 Product specification
Mil

236

Centres

6.00 mm

Full Travel

3.00 mm

Working Travel

2.00 mm

Current Resistance

3.00 amps

Continuity Resistance

50.00 mOhms

Product Series
Application

High Frequency

Kelvin/Coaxial

Solutions
Request for quote
Please choose your Head Diameter and/or Head style to select Probes. The suitable part numbers are then shown below our head style images.