Probe
P762/G High Current Threaded Probe Series
Screw in (threaded) high current test probe series with a serrated head style, suitable for testing round cells. 
It is equipped with a scratching twist function for low contact resistance. 
A bladed version is also available to test flat blade connectors, P762/G bladed series. 
Request for quote
Image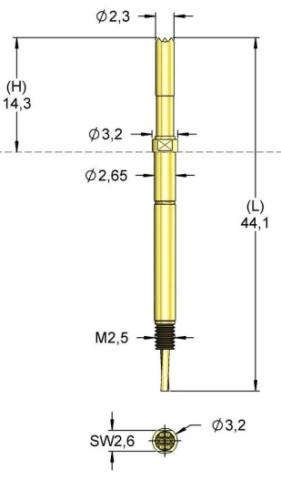 Product specification
Mil

157

Centres

4.00 mm

Full Travel

5.00 mm

Working Travel

4.00 mm

Current Resistance

40.00 amps

Continuity Resistance

5.00 mOhms

Application
Solutions

Battery & High Current Testing

Wire Harness Testing
Request for quote
Please choose your Head Diameter and/or Head style to select Probes. The suitable part numbers are then shown below our head style images.