Probe
P712 Probe Series
Double plunger, push fit test probe series P712 for Pogo towers.
They are designed as double plunger probes with two separate spring loaded plungers - one for contacting DUT and the other for contacting the testers interface board.
Request for quote
Image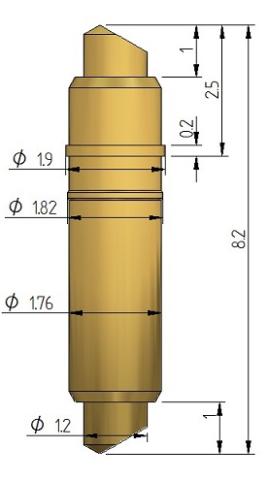 Product specification
Mil

100

Centres

2.54 mm

Full Travel

1.70 mm

Working Travel

1.30 mm

Current Resistance

5.00 amps

Continuity Resistance

30.00 mOhms

Product Series
Application

Battery Contact

Double Ended

ICT/FCT

Solutions

PCB & ATE Testing

Short Travel Testing
Request for quote
Please choose your Head Diameter and/or Head style to select Probes. The suitable part numbers are then shown below our head style images.