Receptacles are also referred to as:
Sockets

Holders

Housing Units
For simple replacement, Spring Contact Test Probes are typically mounted into receptacles. These are also referred to as 'housing units'.
Push fit probes simply plug into the receptacles and threaded probes screw in to the relevant receptacles.
Receptacles are available with different types of electrical connection. Please see below an example of each different application.
Image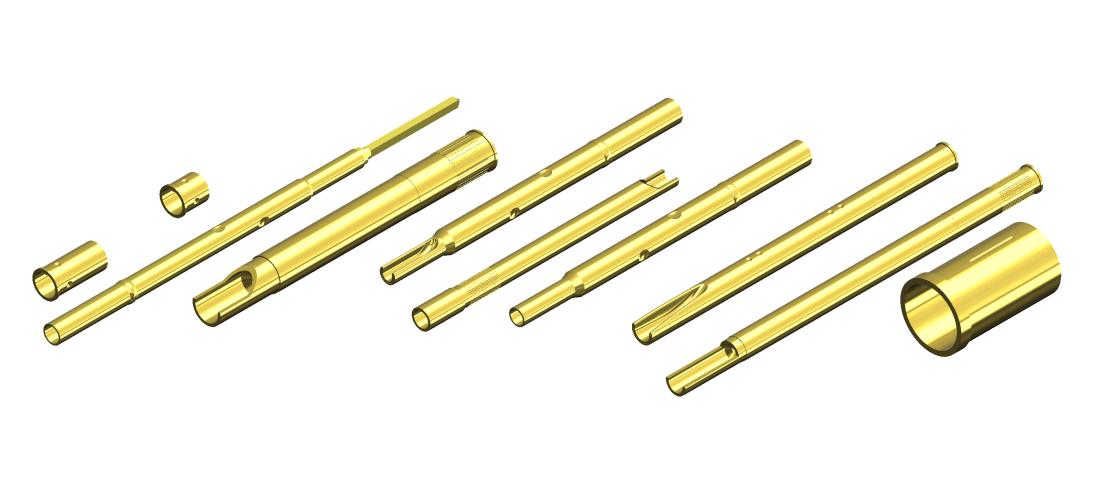 Image

Mounting
Receptacles with a collar on top have a fixed projection height and guarantee the tightest seat with very low tolerances. Receptacles with a press ring option can be used in two ways. Either the press ring is used as a dead stop or it is inserted into a mounting plate, which results in variable projection height. Inserting the receptacle into a mounting plate requires an insertion tool. 
Connection of Receptacles
Almost all receptacles are available with a crimp or solder connection. Wire wrap connections are frequently used for test fixture manufacturing because they can be wired automatically. Some receptacles are available with pre-assembled cables, especially receptacles with very small diameters. Special connection elements are also available to connect coaxial probes.
Types of Receptacles
In general ATE test fixtures, plug in probes are commonly used. However, in some applications, threaded probes are used. Threaded probes guarantee a secure seat as they do not move out of the receptacle, even under difficult conditions. Knurled receptacles ensure a firm seat of the receptacle in the drill hole. For switch probes and coaxial probes, we offer a special design of receptacle known as a combi-receptacle which enables a solder free exchange of the probes. 
Ready to choose?
Receptacles
Image