A frequently asked question is, what drill size should be used for receptacles and probes?
We offer a wide range of complex receptacles therefore please view our chart below for recommended drill sizes. Should the receptacle you are using not be shown below then please contact us.
All measurements are guidelines and a trial is vital as different factors contribute towards the correct hole size i.e. material, drill speed and quantity.
Mounting the receptacle into the mounting plate requires special precision. Various parameters such as rotating speed, feed, helical groove length, material and plate thickness are influencing the drilling results.
Image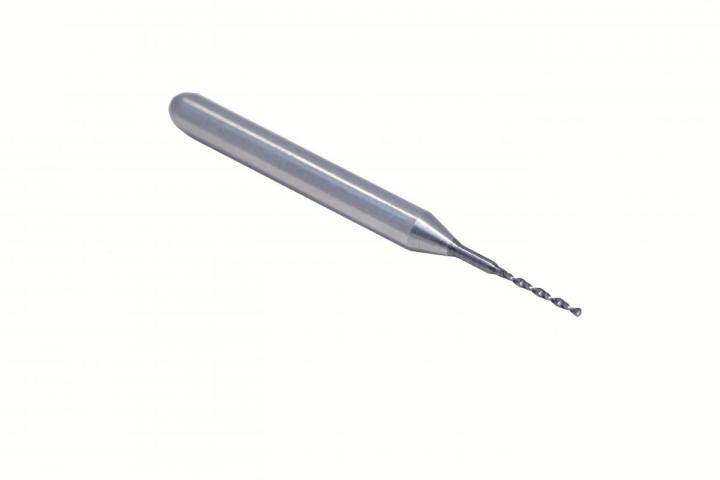 Image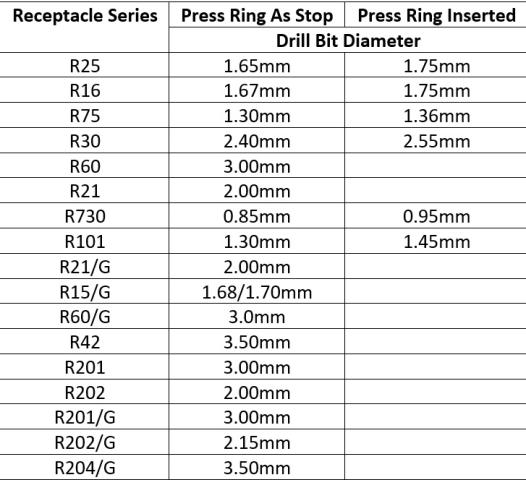 Ready to choose?
View PCB Drills Range
Image